Just over a year ago I left my job and began my journey into self employment so this blog is about sharing with you the things I've learnt along the way.
1. Working for your self is hard
For all the benefits being at home more and picking up my children from school gives me, there are drawbacks too – if I pick up from school I work in the evening to ensure I put in enough hours, if I take a morning off for sports day, I work in the evening to make up the time.
I have amazing quality time after school but I rarely put my girls to bed.
However for all the hard work, I know as a family we are in a great position and I wouldn't change it.
2. I have shiny object syndrome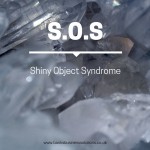 I never realised before how excited I get when someone presents me with a new piece of software or a new idea. I can very easily be distracted by new things and spend a lot of time finding out more instead of focussing on what I'm currently working on.
So whilst I will soon be relaunching my website, that is where the big changes will end for now…Next year will be the time to look in detail at live streaming, more fixed packages and increasing the services I can offer you – so for now whilst I have some new website packages coming on board I am going to focus on what I am doing well, and ensuring all my current clients are happy.
3. It is so easy to undervalue yourself
I started out setting my rates as an employee and soon realised that these were wrong. I had confidence to change my pricing structure and since I did I have had more enquiries not less. It seems people see price as an indication of quality and not as a barrier to working with you. 
So don't be scared to value yourself properly and once you have a pricing structure stick to it.
4. Having a support network is important
I couldn't imagine doing this without the support of other women (and some men) who are self employed. Over this year I have met some amazing ladies through my networking group Aspiring Business Women and am looking forward to working with some of them over the coming year.
Having them there on social media for support when I need it is like having my own office full of colleagues and means that I have haven't yet missed that interaction.
5. Listening to your clients is as important as the day to day work you do for them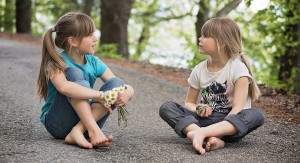 I try to ensure that I am always available for meetings and phone calls with clients – not all virtual assistants work in this way but I feel that the personal touch is very important and so with all of my clients I try to ensure I am there for them. Whether it is an idea they want to talk through or just a bit of support with something that they feel is going wrong they know they can call me and we will discuss it.
This is key to the way I work and how I interact with my clients which I believe has led to them sticking with me over the last year as well as recommending me to others.
So in summary – my top tips for those of you who are entering self employment for the first time or just taking your business in a new direction are as follows:
Be prepared to work hard

Don't get distracted by new ideas 

Value yourself

Build a support network

Listen to your customers and clients