Online Business Consultant
Simplifying Technology,
Saving You Time
Hi, I'm Sarah Banks, Online Business Consultant based in Derby
I am the woman who helps stressed-out business women understand the technology they need to grow their business online.
I will support you to create a website, build a funnel, or online course. I will hold your hand through the process or do it for you so you can achieve the goals in your business.
I specialise in simplifying the technology you use to save you time, money and help you grow your business to the next level.
As an online business consultant, I can help you get a grasp on the technology you use. Whether you have a digital business and work virtually, or you deliver your products or services face to face and simply want to improve your online presence – I can help.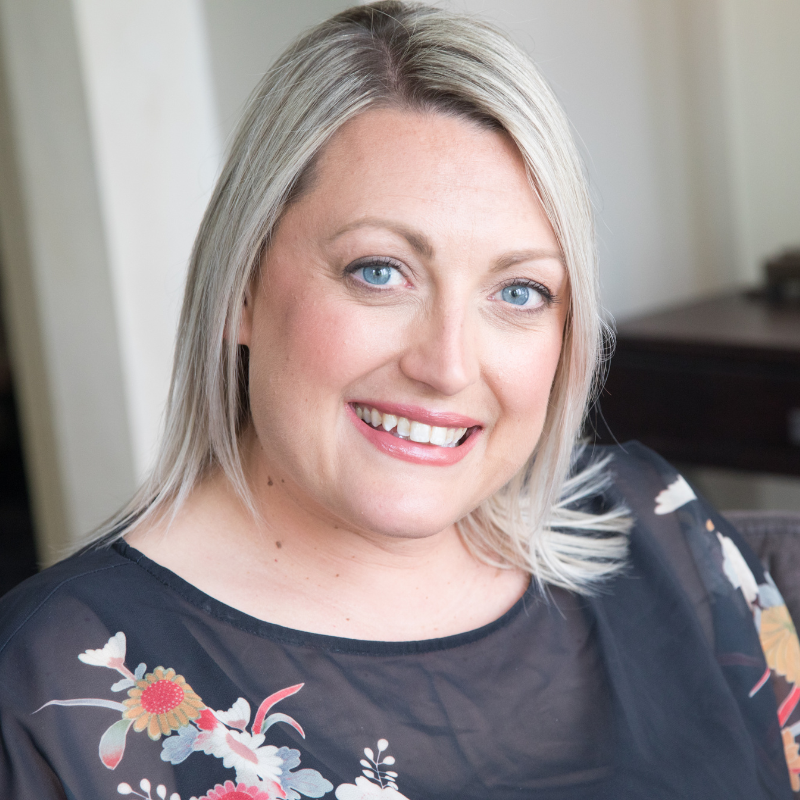 I have recently used Sarah's VA services to help with setting up Mailchimp automations, campaigns and templates as well as assistance with GDPR stipulations. Sarah has been a godsend!!! She is clear, methodical, personable, organised and highly skilled. Sarah went above and beyond what I asked of her and had a great reassuring manner when I was panicking about getting things completed. Nothing was too much trouble. If you are a small business trying to buy back valuable time to do the things you need to, then Banks Business Solutions would invaluable to you. I Highly recommend Sarah and will definitely be using her services again in the future. Thank you Sarah
We've all been told that technology is supposed to make life easier but how many times have you wasted hours at your computer trying to figure out a new piece of software?
You might have signed up to an app that promised to deliver the features you were looking for only to discover that there's a cheaper alternative, or that it doesn't do what you need it to at all.
By outsourcing to an online business consultant, you get the help you need to figure out the technology and software that's right for your business, and the next steps you need to be taking to improve your digital footprint.
With my team of associates at the ready, I can help you build an online presence that works for your business, implement the processes that'll streamline your day to day activities to save you time, and establish the next steps you need to take to achieve your business goals and objectives.
You're bound to have questions if you've never worked with an online business consultant before or outsourced to anyone on a virtual basis. Click here to read through my most frequently asked questions, they'll help you understand what I do and how it can help you. Don't worry if your question hasn't been answered, you can always get in touch with me and I'll be happy to reply.
I offer a variety of services here at Banks' Business Solutions to help your business develop to the next level and take care of the day to day tasks that are giving you a headache. If you're spending too much time figuring out email marketing apps, unsure how to update your WordPress website or want to know how technology can make your life easier – I can help. Click here to find out more about the services I offer.
I couldn't help you without a team behind me. Click here to find out more about me and my journey from virtual assistant to online business consultant and discover my team of associates who cover everything from VA services to social media marketing, copywriting and SEO.
What is an online business consultant?​
You may not have heard of the term "online business consultant" before and wondering what it means. Essentially, I can help you with any tasks related to your business and its' online presence.
I work on a virtual basis (although I love networking and am always happy to meet face to face if you're in the Derby area) to provide consulting and hands on services to improve how your business operates online. It could be creating a new website and setting up a sales funnel to attract new leads to your business, or it can be setting up software and apps ready for you to use when needed.
Since 2018 I've also been helping business owners get ready for GDPR, run audits on their website and business as a whole, and helped them become GDPR compliant. GDPR and PECR are continually being updated and affect how you operate your business, but in digital terms capturing personal information, processing it and using it for lead generation/sales is something I can help you get to grips with and stay on the right side of the law. 
Have a read of my 'how I can help' page to find out more about the many ways I can help you through my services here at Banks' Business Solutions.
I've just done a video call with Sarah on how to get started with Mailchimp and can highly recommend this service.  Sarah is an absolute expert in this area, there was no dithering or hesitation in either her demonstration or explanation which was very clear and perfectly pitched.  A true professional.
When you choose to work with me for your online business development, you can be sure that:
I'll provide you with a bespoke service treating you as a unique client to build a package of support that specifically suits you and your business goals
I'm accredited with VIPVA so you can be confident that I can deliver the services and strategies we agree to
The services I provide are of the highest quality and at reasonable prices
I'll give you the knowledge and understanding to feel empowered using the software you need for your business
I'll give you back the time you need to focus on the things that matter to you
Are you ready to take your business to the next level?
Whether you're based in Derby or are further afield, I'm confident that as an online business consultant I can help you meet your business goals to make your dreams a reality. Get in touch with me today to discover how to get started.