So I'm guessing I've put most of you off by the title of this blog post – lets face it business processes are boring and how often do you actually pick up that operations manual and follow the steps for each task – you know what you are doing in your business and you just don't need to have it all written down!
I'm not going to even lie to you and tell you that I refer to my operations manual daily – I don't and to be honest it is well overdue an updated!
So why am I writing this post – well if you are like me you want to be able to take time off from you business to relax.
But of course if you are self-employed no work = no pay.
There is of course another option for you – outsourcing the day to day running of your business whilst you are away – imagine how great it would be if a magic fairy could come into your business and run it for you while you lie on a beach sipping your favourite tipple…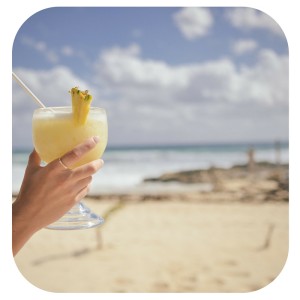 And this is where business processes come in as you can give these to whoever is taking care of the business for you and they will be able to manage things for you.
How do you get started in writing these?
Here are my top tips for writing your business procesess:
Spend a week writing down the tasks you do
Identify which of these tasks are regular tasks that you do for each customer or for the business in general
Think about the average customer journey – what happens when they contact you, how do you process their enquiry or order?
Put together workflows for each type of journey a customer will make with  you
Write standard emails for each step of the journey
Put each step of the process into your operations manual
No time to do this – then why not outsource this project to a virtual assistant who can come and review your current processes, identify efficiencies and then write your operations manual for you.