So you have decided you need a website for your business, where do you start? Just like building a house, there are a number of elements that need to work together to give you your perfect website!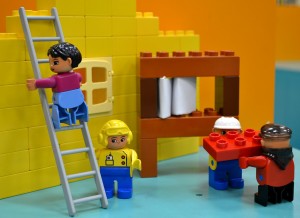 1. What will your address be?
Just as your house needs a location, you need to know what your web address will be – there is no point in building a site and not giving it a unique address – this is your domain name. When choosing this you need to ensure that it is meaningful for your company. It is also a good idea to buy both the .com and .co.uk versions – it is up to you which one you use but by owning both, you ensure no one else can set up a site in the same name.
There are plenty of places to purchase a domain name so shop around and find the one offering the best price.
2. What sort of foundations will you have?
A house needs strong foundations and your website also needs these. This is where hosting comes in. Your hosting package will ensure that your site is always live – it is just a place for your site to sit – like the foundations that your house is built on – the good thing with your website though is if you don't like your host, you can move it – if only our houses could be picked up and put in a different location!
There are lots of hosting options out there – you need to assess the ones that will work best for you. Ask other business owners for recommendations, and look at how long the company has been running to gauge how reputable they are – that guy down the road from you with a server in his garage may be cheap but if he turns his server off your website will disappear with it! 
3. What materials will you use?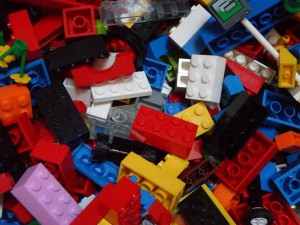 A house can be built from a range of materials. With your website you need to choose one platform to build it from – there is a lot of choice out there and all have their pros and cons. A lot of hosting companies offer website building software, you could hire a developer to write the site in HTML or you could go for a content management system such as WordPress or Joomla.
The choice will really depend on how easily you want to be able to update your site yourself, if you want a blog and if you want to have the option of transferring the site elsewhere easily in the future.
Whilst there are a lot of free options out there, it is always worth considering both the current purpose of your site and what you might want to do with it in the future – I strongly believe it is worth investing a little more initially to give you something as close to your ideal as possible so that you can avoid starting again in the future if you change your purpose.
I myself am a WordPress girl, but I don't want this post to be just about WordPress so I'll save that for another time!
4. How will you decorate?
Your house is built and now comes the big decision what colour to paint it! Well it is the same with a website – you need to decide what colours to use, which font you prefer, what layout works best? If you are using a content management system this is where your choice of theme comes in. This will provide you with a layout, colour and font options and is probably one of the biggest decisions you will make when building your website. Here are few things to consider when choosing a theme:
does it come with a full width template?

where are the widgets and sidebars located?

does the theme support an image slider?

where are the menus located?

are you able to edit the colours, fonts without the need for coding?
5. Contents
Isn't shopping for furniture and pretty things for your house just such good fun?! Well just like filling your house with lovely contents, you now need to do the same for your website! Content is so important as this is where you will get your message across and hopefully get some customers or engagement!
For a simple start up website, I suggest you have the following pages:
Home

About

What you offer

Blog  – if you wish to write one

Contact Us
 Always use images on your pages, and have clear calls to action.
I hope that this little overview of how to build a website has been useful for you – I'm more than happy to answer any questions you might have so please feel free to leave a comment below.