The Breakthrough WeightLoss Revolution: Content Marketing Support
The Client:
The Breakthrough WeightLoss Revolution is a 21st century weight loss therapy developed by Bridgette Hamilton.
Service provided
Bridgette and I met via online networking back in 2016 and she took up an offer for a 3 hour trial of support from a VA. The initial areas of support I was going to provide were as follows:
Formatting blogs and publishing them onto your website
Preparing for product launch – marketing via social media
Sending out invitations for your breakthrough weight loss 1 hour session in January
Advertising breakthrough weight loss sessions via social media
Publicising breakthrough weight loss day
Following our initial 3 hour trial, we started to work together on a more regular basis in late January 2016 and this was a team approach for Banks' Business Solutions with Claire Saxton providing support with Twitter.
"Sarah is a skilled professional, who has helped me create a work schedule and process of marketing that I simply didn't have a clue where to start before. Her team are also invaluable for my business"
As our work with Bridgette developed, we held quarterly planning meetings where we identified new systems we could bring in to support the online marketing of Breakthrough Weightloss, discussed Bridgette's forthcoming book and the possible development of an online membership programme.
By late 2018, we had expanded the support we were providing to the following:
Promoting Breakthrough Weightloss events on social media
Producing and scheduling social media posts for Breakthrough Weightloss and Park Hypnotherapy Centre
Support with using Mailchimp for promotion of events and newsletters as required
Reviewing systems and timelines as required for new initiatives and events
Support with formatting of blog posts as required
Up to 1 hour per week of general marketing support
Meetings to review current priorities as required
Support with administration of events including set up of registration systems in WordPress, administration of bookings and preparation for the event on the day.
As we write this case study, we have yet further changes to the support we provide to Bridgette! Following training with us on WordPress and Mailchimp she is now able to manage her own blogging and email marketing, so our focus now is on supporting her with the technical setup of her online membership programme and continuing to produce and schedule social media – particularly on Twitter.
Client benefits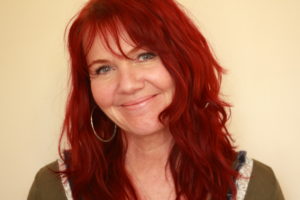 I asked Bridgette how working with me has helped her business and this is what she said:
"Sarah has been helping me create a website, newsletter and blog schedule that has enabled my business to not only become more visible but has helped me develop it to the next level. She has taught me skills that I can now apply to creating blogs and newsletters and is still always on hand to help with the more techy bits that are out of my remit!"
This is why we do what we do – being able to help clients get clear schedules for their content marketing and train them on the systems is so important to us and in turn this helps them on a personal level improving their work/life balance.
"My work/life balance has been helped by having a schedule to stick to. In the early days of working with Sarah, she saved me hours of frustration in trying to create that perfect blog or newsletter!"