The Client: The Balanced Health Hut is run by Siobhan Robertson and offers a range of complementary therapies in Essex.  
Service provided 
Siobhan was referred to me in late 2015 when she was in need of a new VA to support her with email newsletters, social media and blogging. After an initial chat, we agreed to start with a 3–hour trial in January 2016.  
Initially, I spent time reviewing her current Facebook and Twitter accounts as the focus for social media was on increasing reach and presence to attract new clients to the business as well as raising Robertson Therapies online profile.   
Work continued with the rebranding of Facebook and Twitter, as well as the creation of new templates for Mailchimp.   
As we moved forward, support was extended to a regular monthly retainer so that we could continue to grow Siobhan's online presence, this incorporated the following tasks:  
Creation of content for social media – posting 3 times per week to Facebook and 3 times per day to Twitter

 

Publication of one blog per month with content based on 

a 

topic agreed with 

the 

client

 

Collation of content for one newsletter per month to be sent out to 

her 

mailing list

 

Support with further promotion of the client

'

s business across social media and via email marketing 
Website Development 
Over the last 3 years, we have continued to support the growth of Siobhan's business as well as her online presence and were pleased to be asked in 2018 to build her new WordPress website and support her rebrand to The Balanced Health Hut.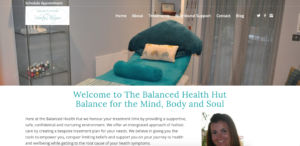 This project involved working on design concepts, layout and then actually building the site from scratch on a new hosting package. The site was built using the Enfold theme with copy and images provided by Siobhan. We also imported her previous blogs from WordPress.com to this new site and continue to maintain the site for her. 
Siobhan is based in Essex which is over 150 miles away from me and I have only met her in person once. However, we talk regularly via email and over the phone and have built a fantastic client/VA relationship. Siobhan herself said:  
"Sarah is a rock that every business should have"  
Client benefits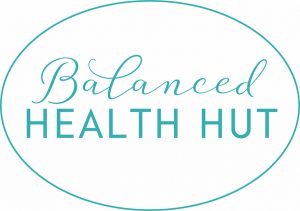 Siobhan has more time at the weekends to spend with her family and knows that her social media will happen without her needing to constantly be on top of it. She can focus on her clients and family with confidence that I will contact her for input as necessary.  
When asked to provide feedback on how we have supported her business and personally, Siobhan said:   
"Sarah focuses on social media, stats and blogs so I can focus on my clients. Sarah has also been super fab at creating a great workable website. She is also great at prompting me at all the things I may not want to do but are totally necessary for a successful business ie GDPR etc .  Knowing that Sarah will keep on top of social media, blogs and newsletters has given me back my weekends with my family. Sarah is very supportive and accommodating when needed"