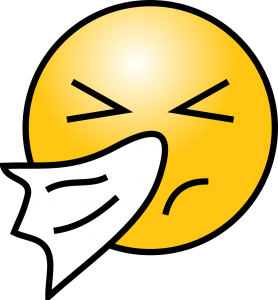 For the last week, I've had a nasty virus and for three days I had no voice at all – not great when you are a VA and have clients expecting you to call them!
I decided that rather than getting despondent about my predicament I would use it as an opportunity to look at how I could manage if I was suddently taken ill, so here are my top tips for coping with being self-employed when you are ill:
Use technology  – text anyone expecting to hear from you and let them know you are ill; use the chat facility on skype or facebook to hold instant conversations with people
Delegate – if there are things you can't do then ask for some help and delegate them
Reassess your to do list – what is actually urgent and important – reschedule those tasks that don't fall into this category
Rest – this is the one I fail on miserably! I battled through working from my sick bed for days before being so ill I needed to spend a full day just sleeping – you might be self employed but see this as a bonus – you can take a day off and get yourself better if you need to and don't have to explain yourself to the boss.
Prepare – we often take our health for granted, but what would happen if you were taken seriously ill – could someone else open up your laptop or look at your to do list and understand what is all means? Do you have processes for your key tasks written so someone else can pick up the reins and know what they are doing? If you don't consider getting these things in place so that you have them there as a contingency.
So next time you get ill, remember: